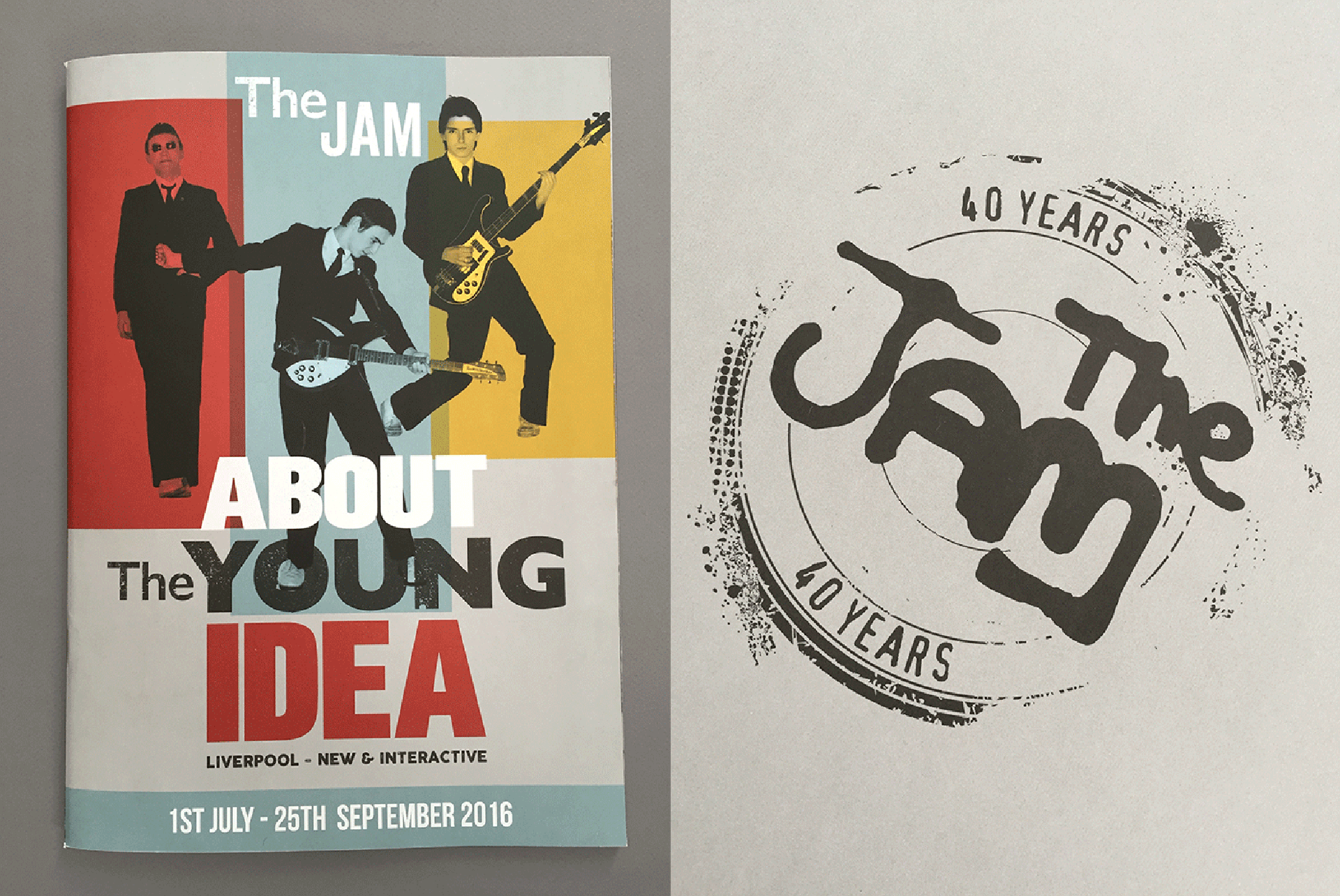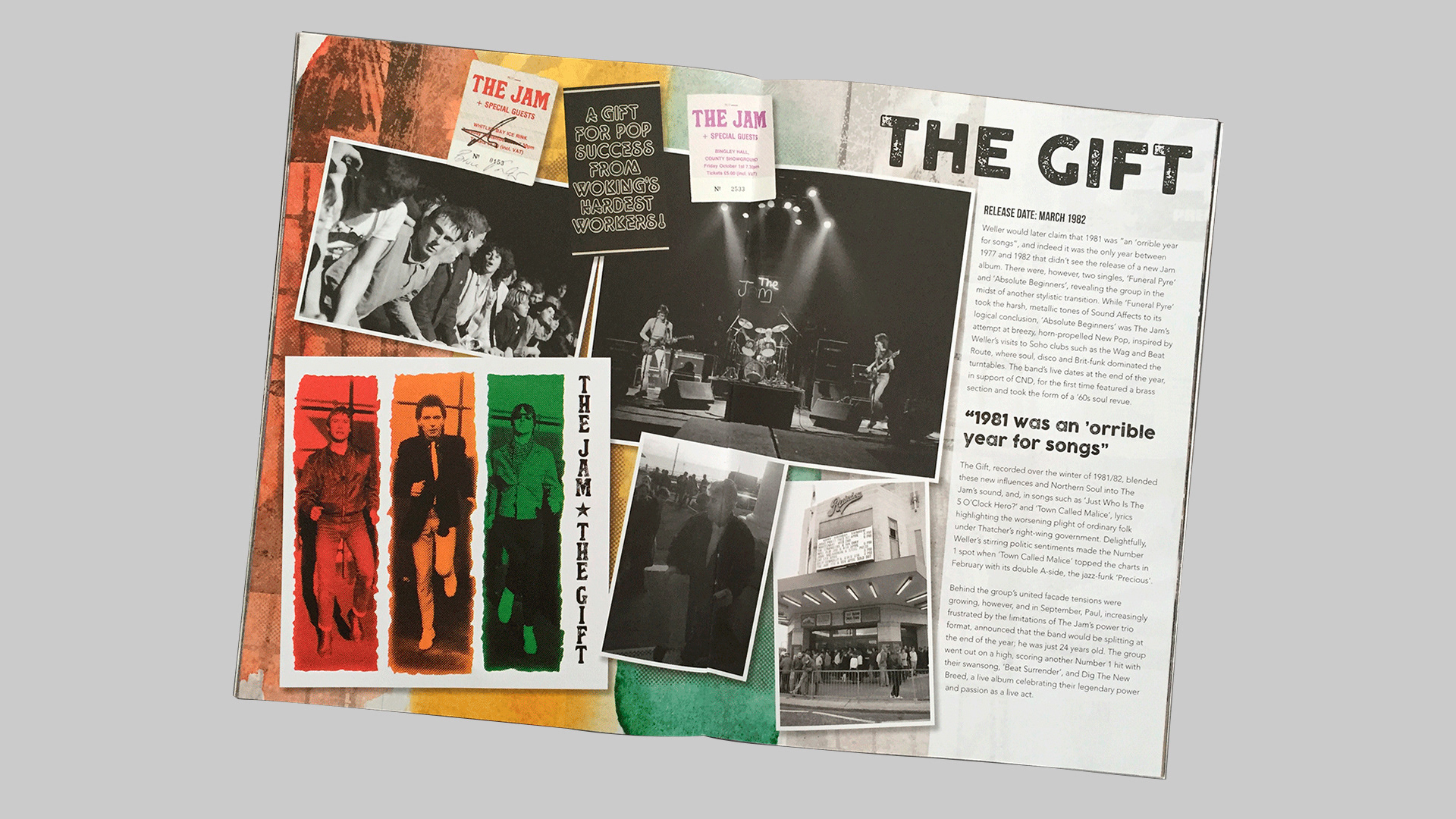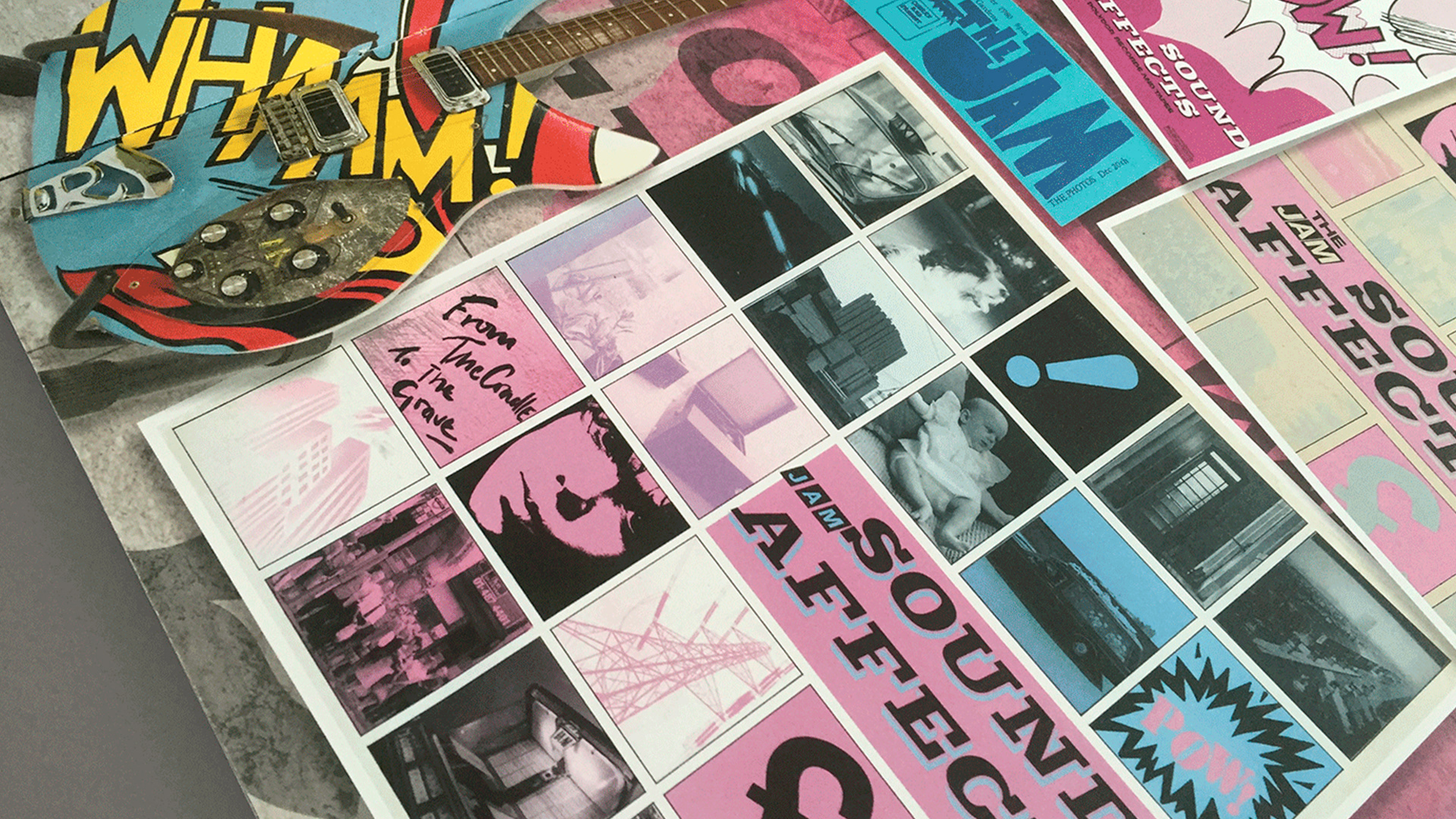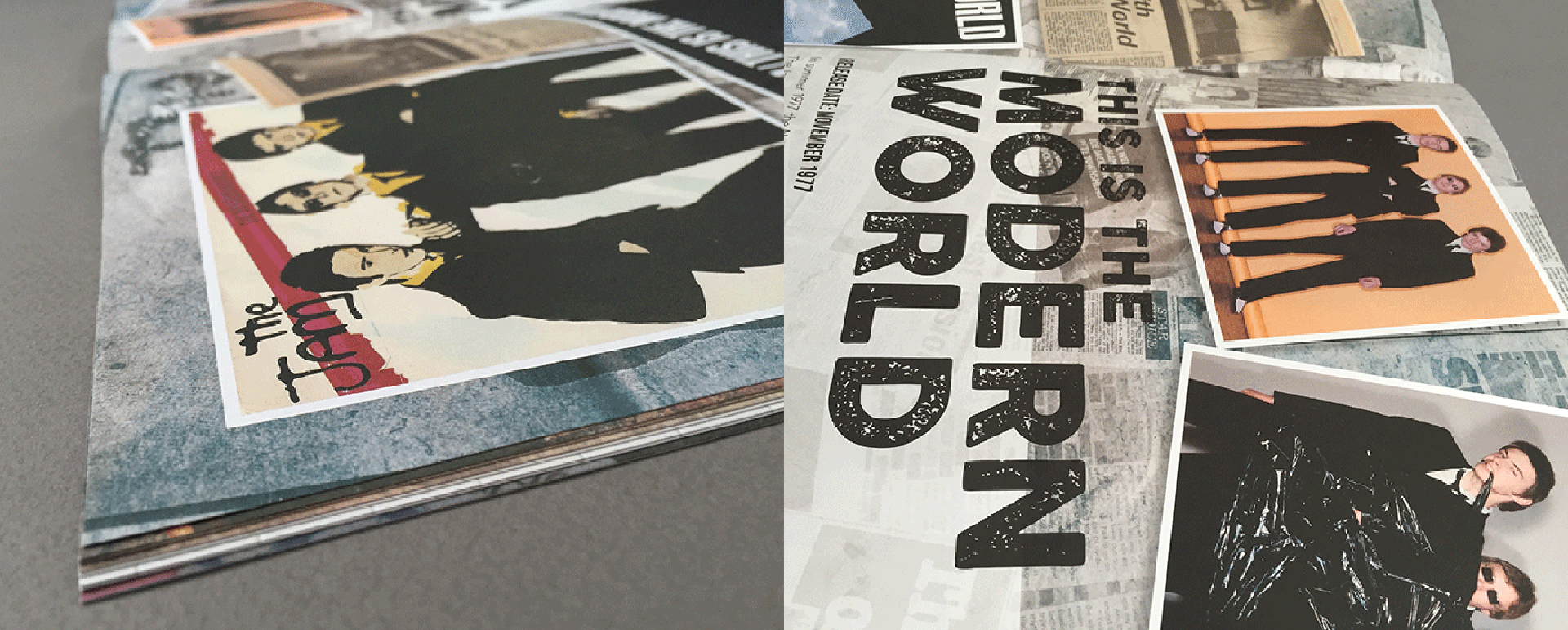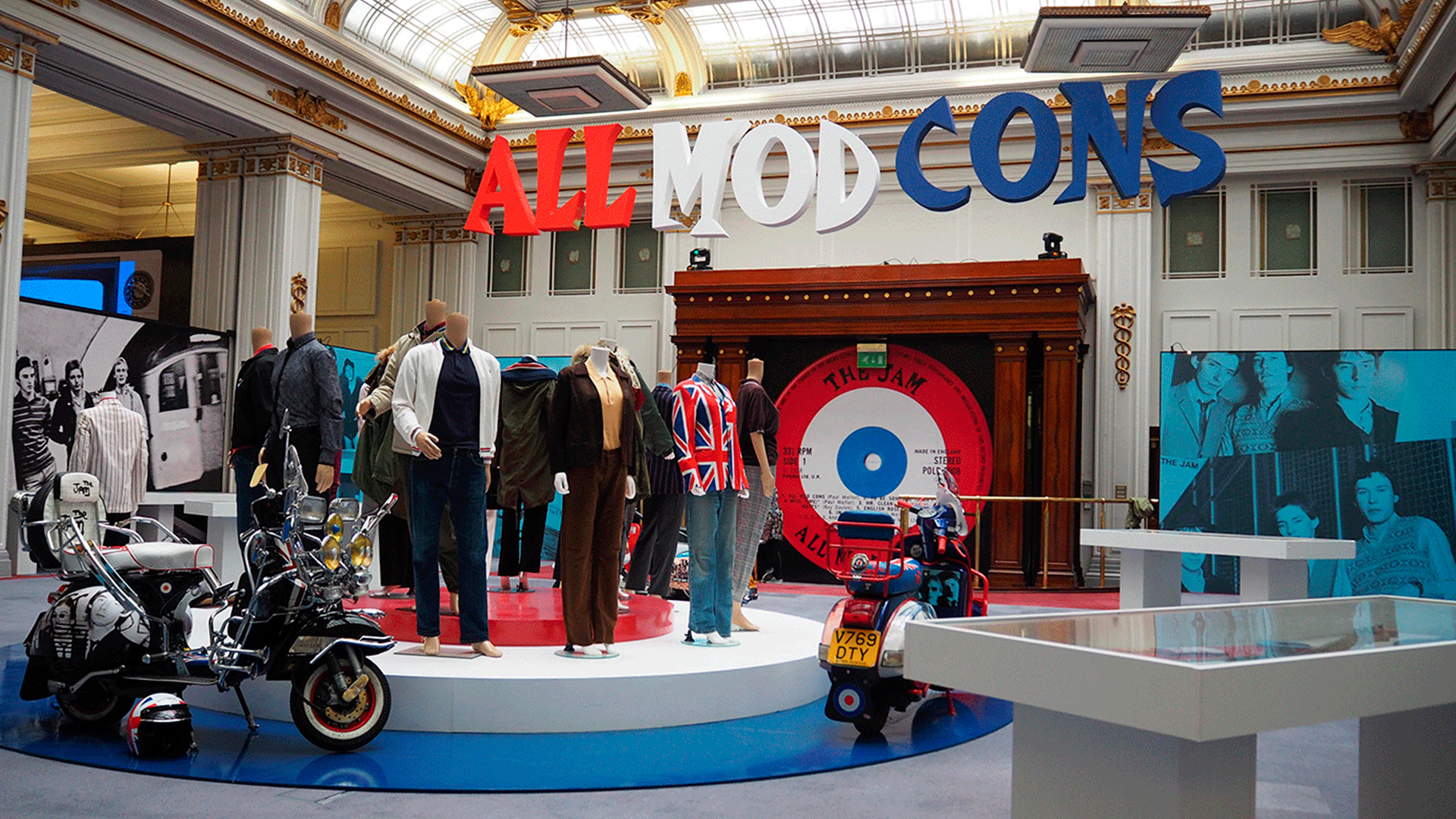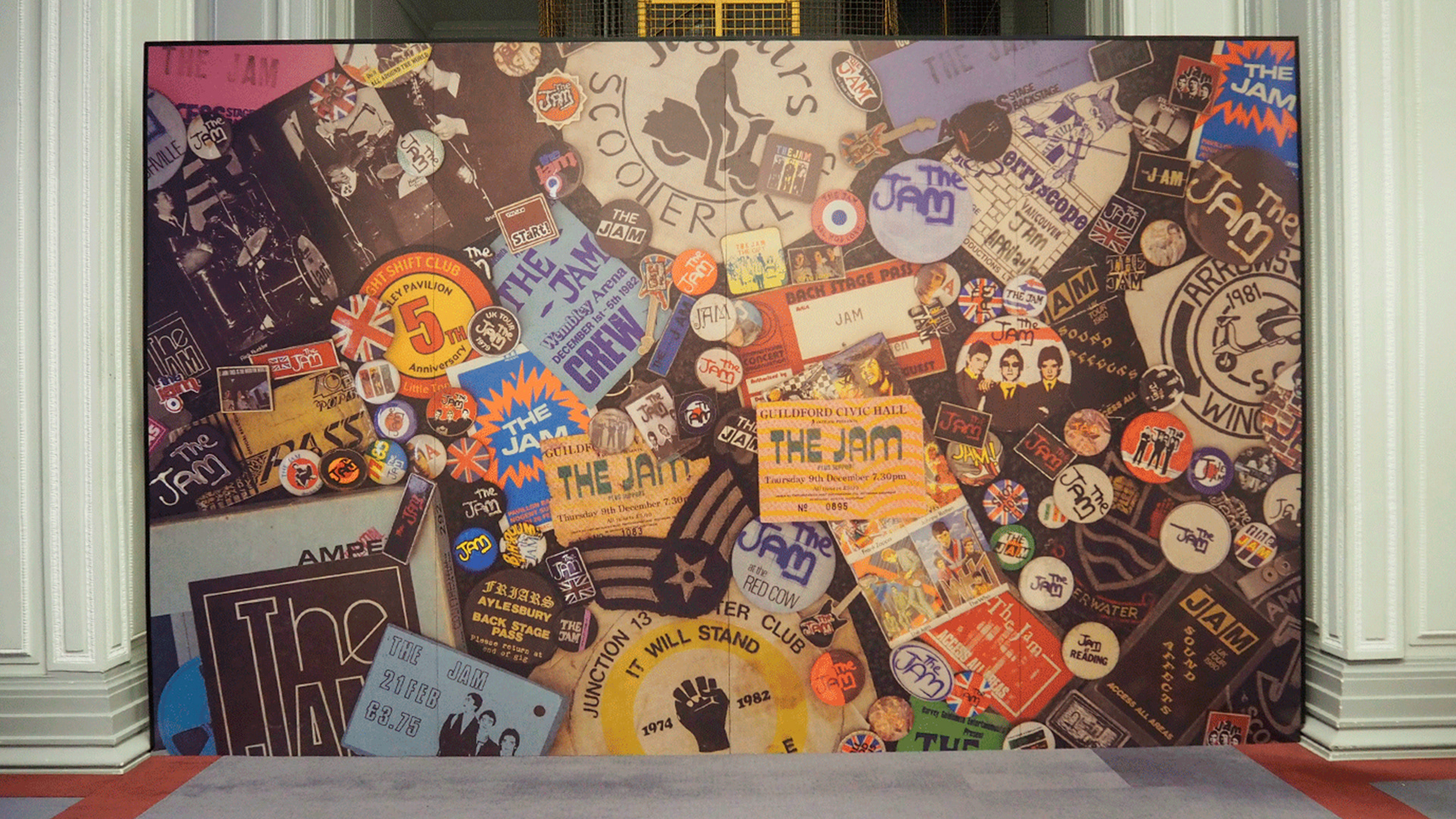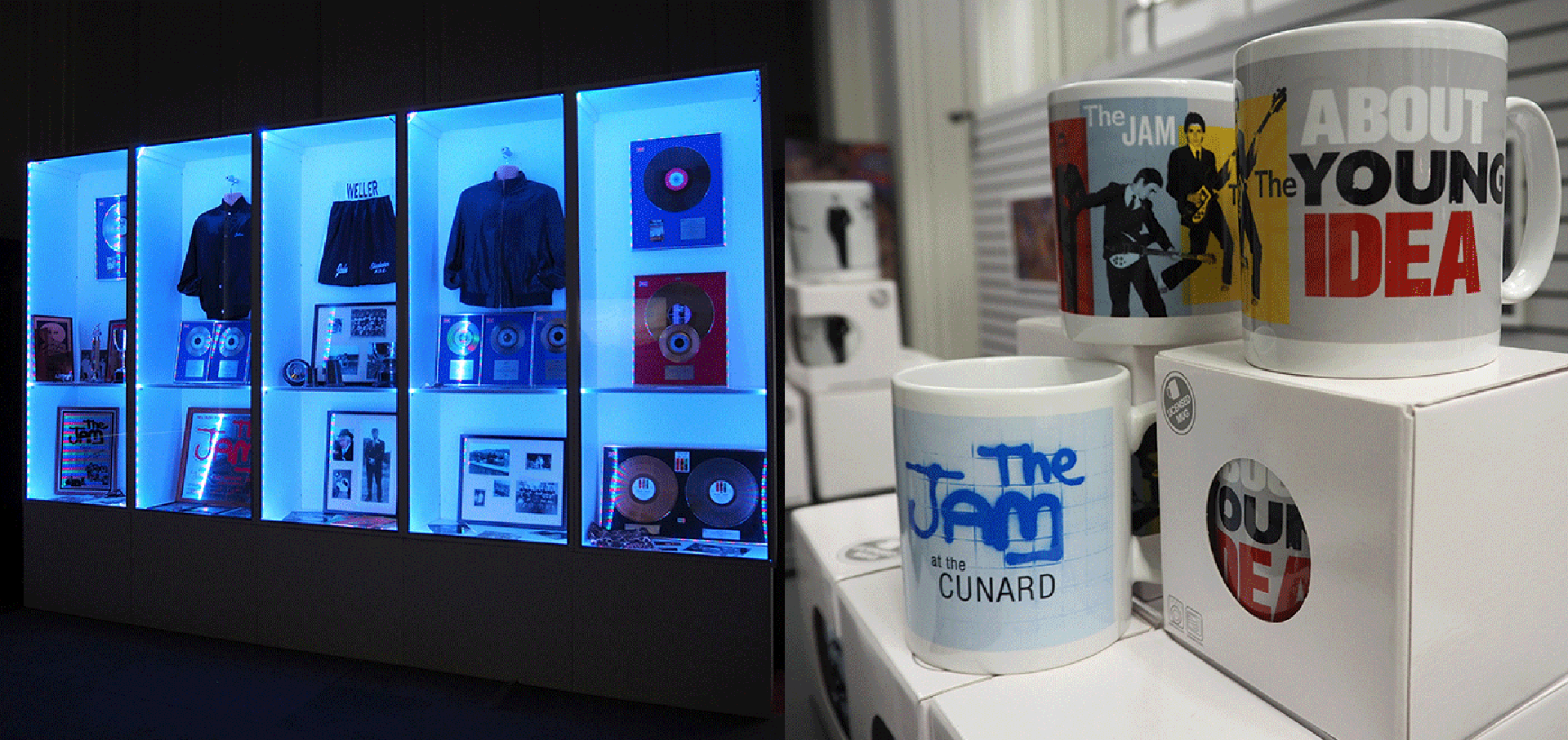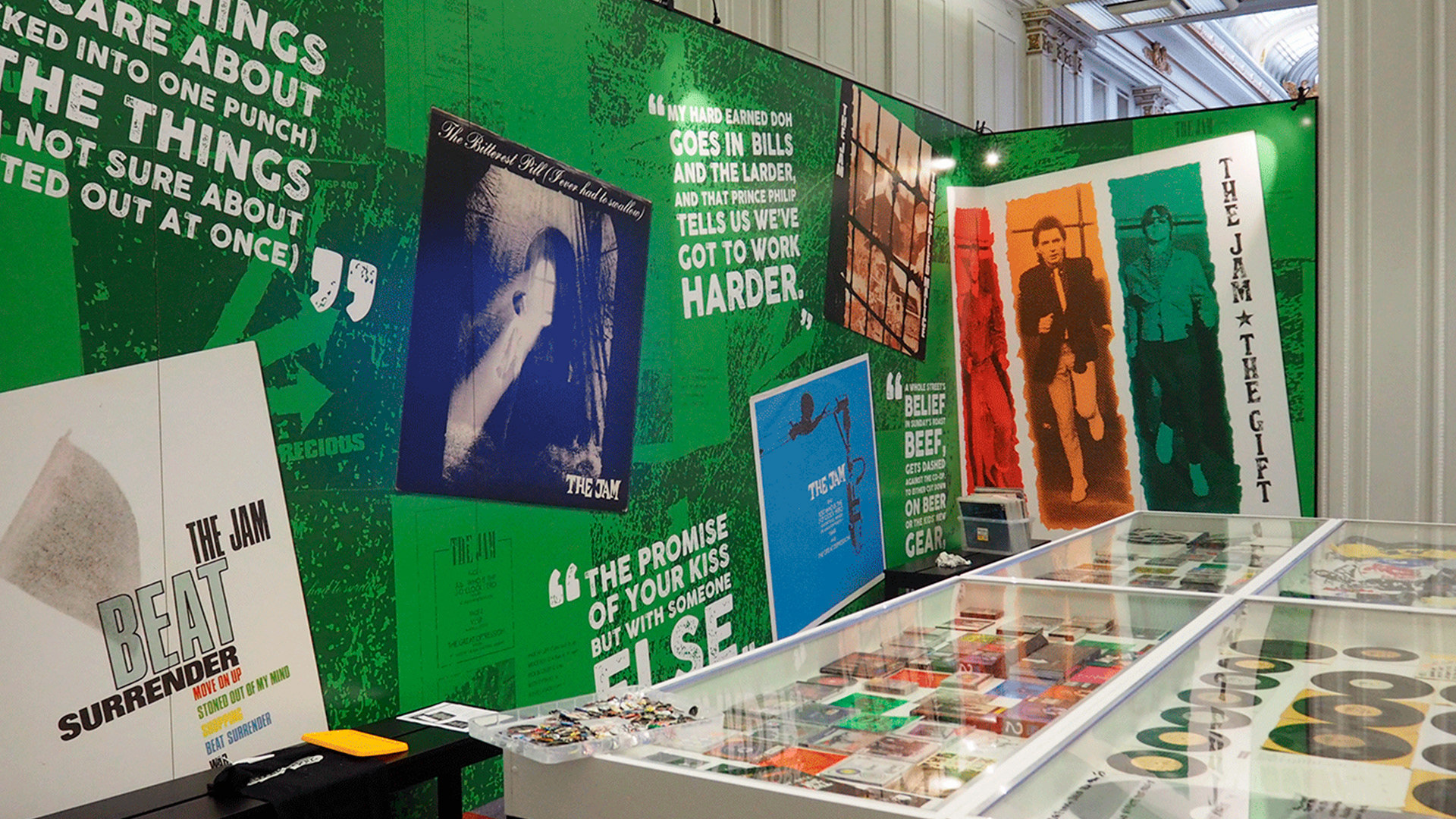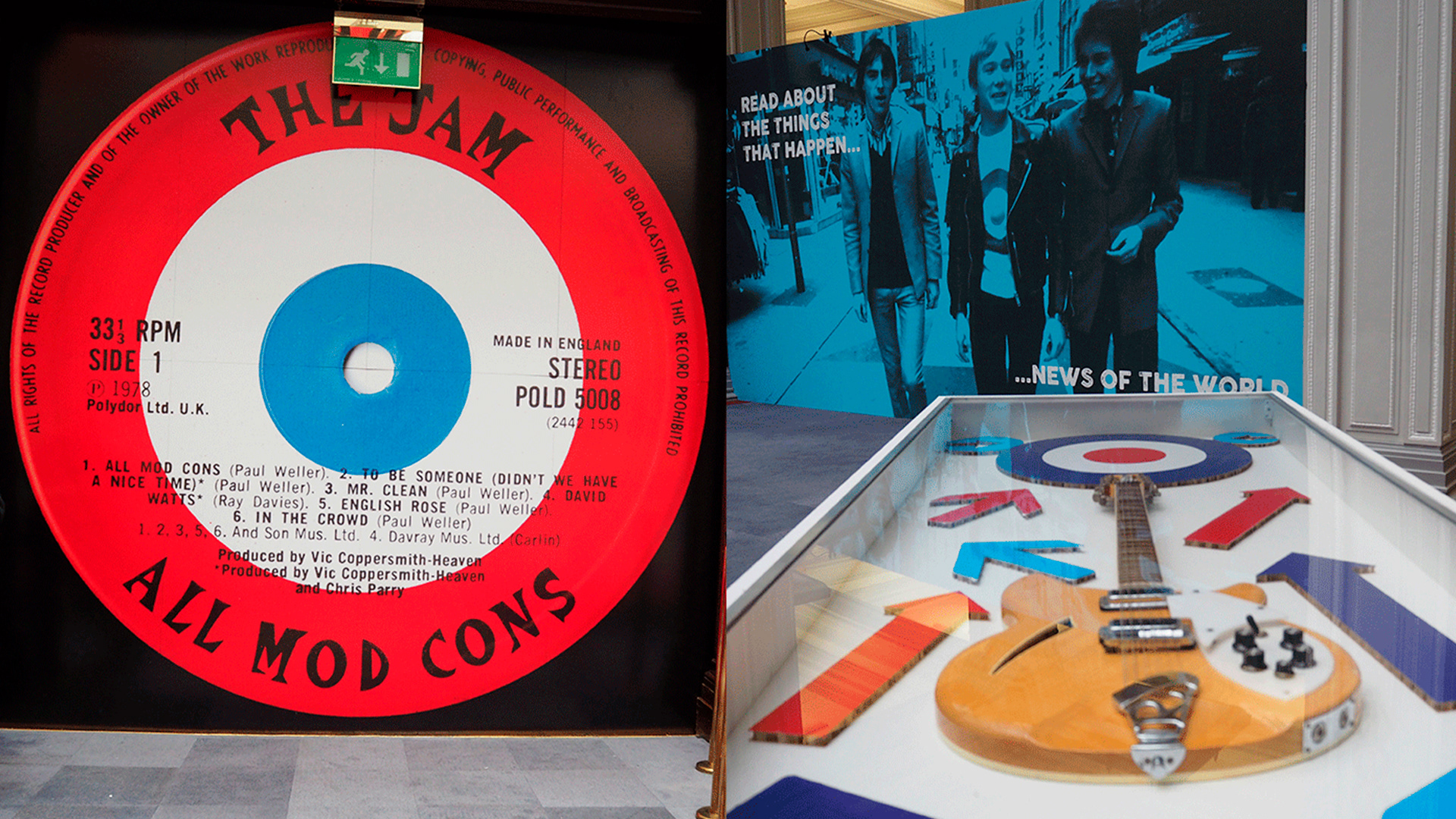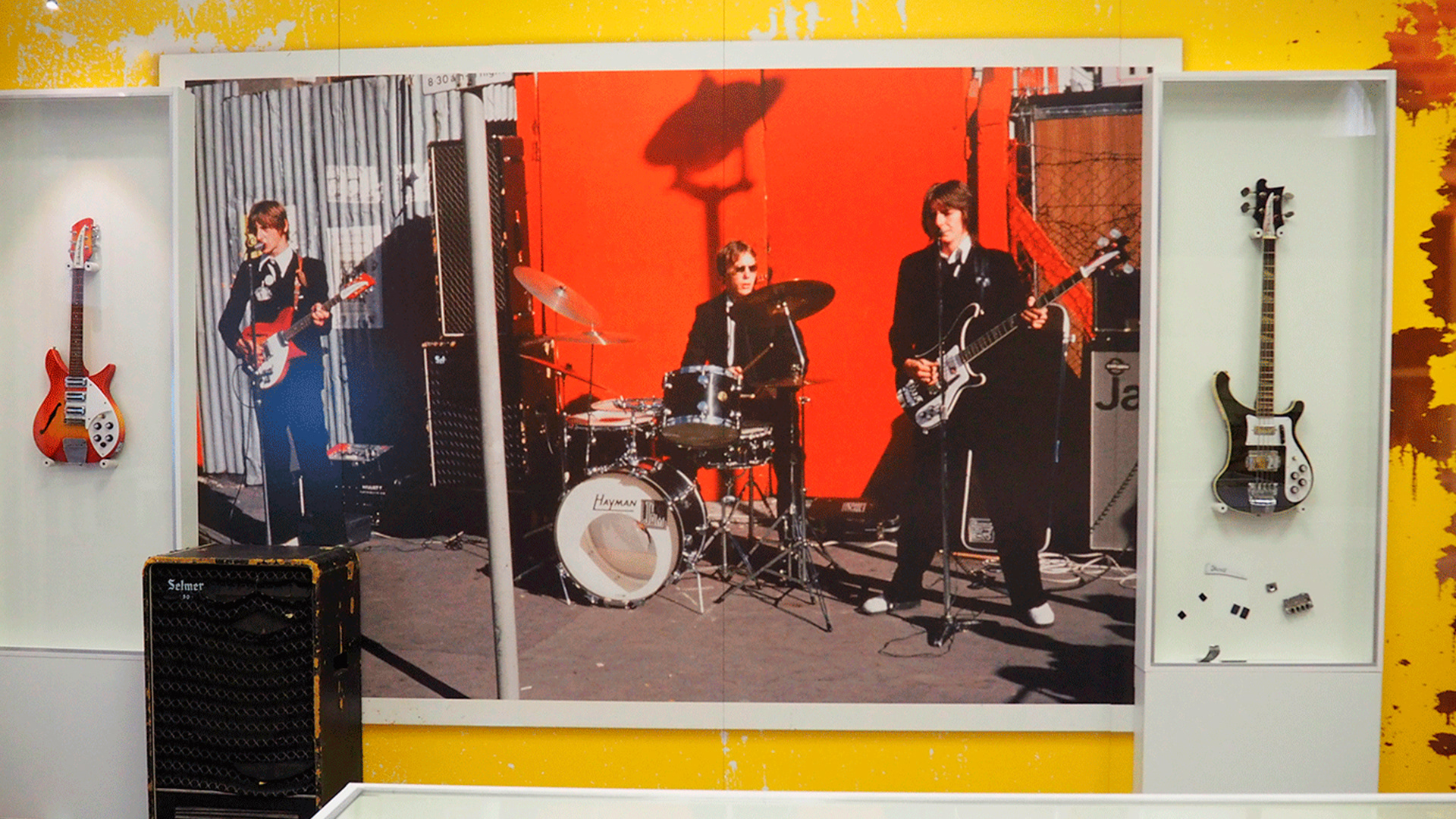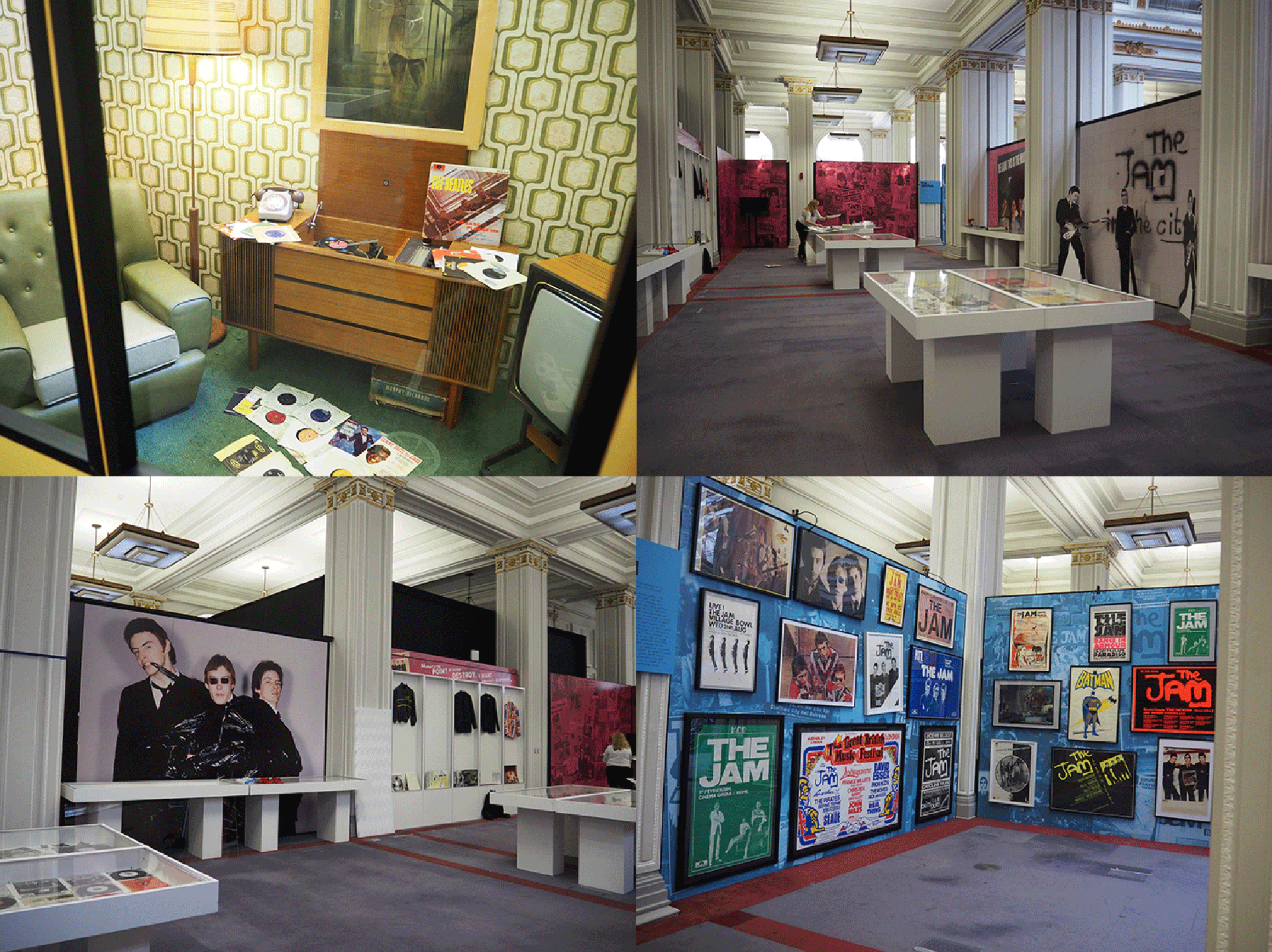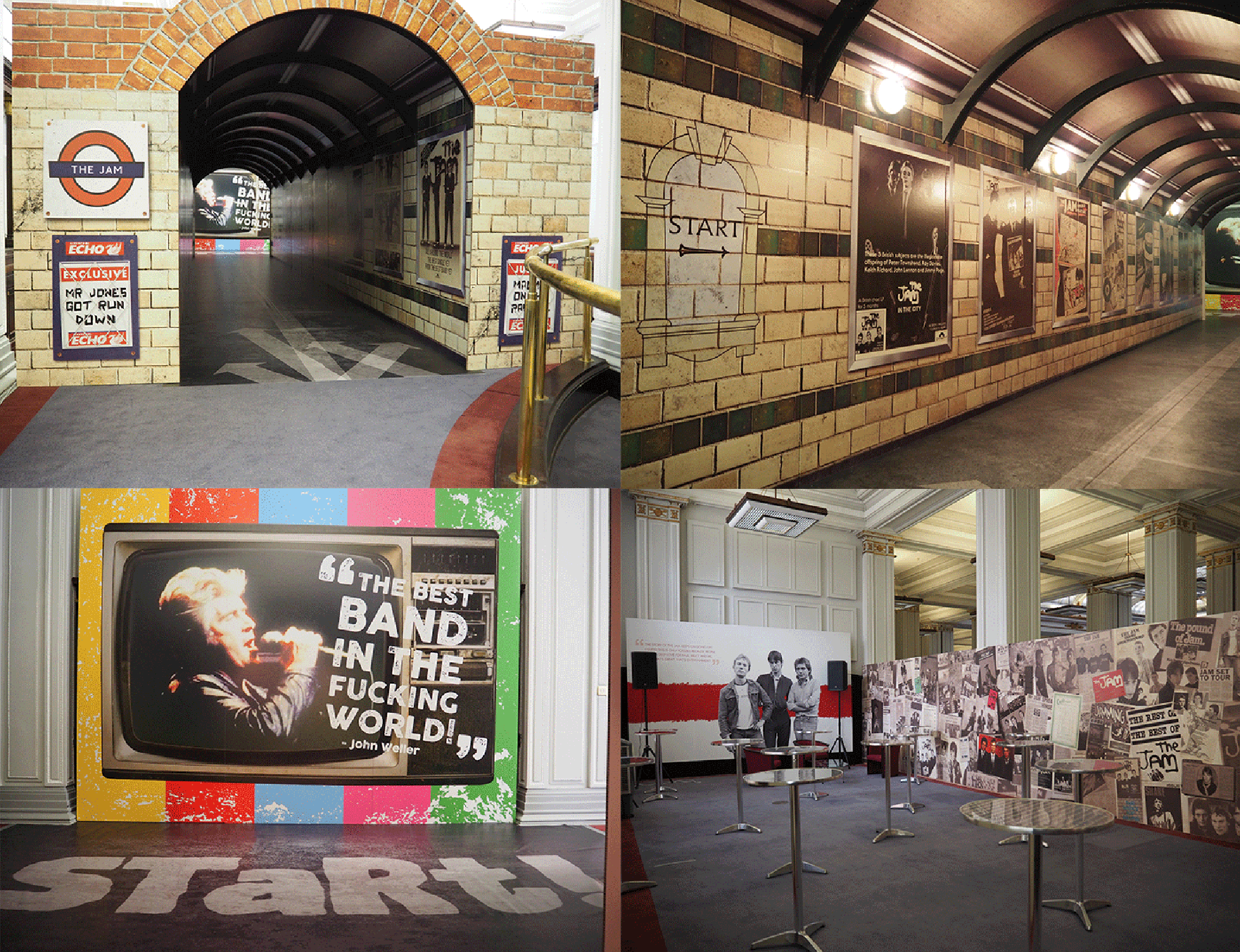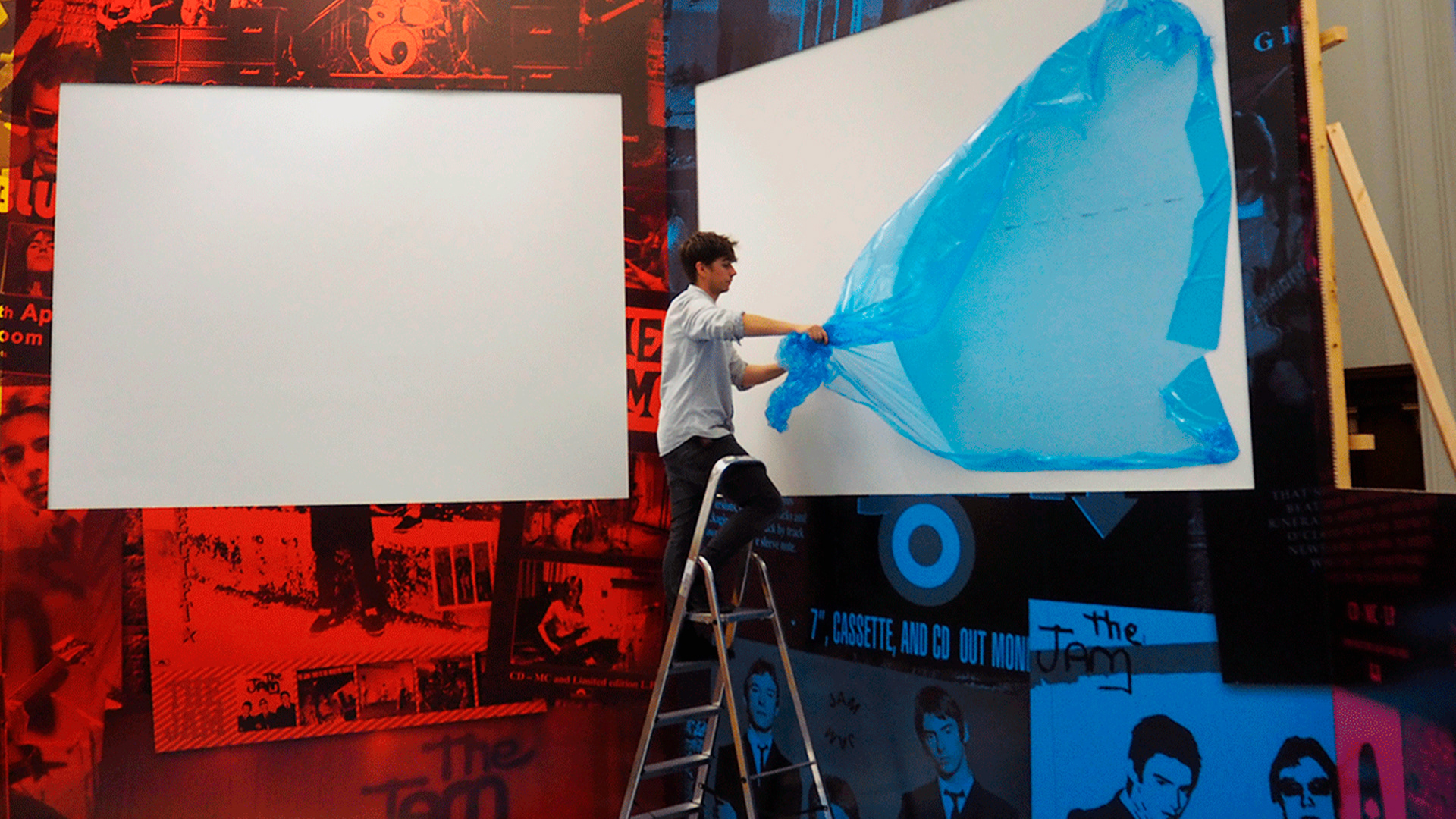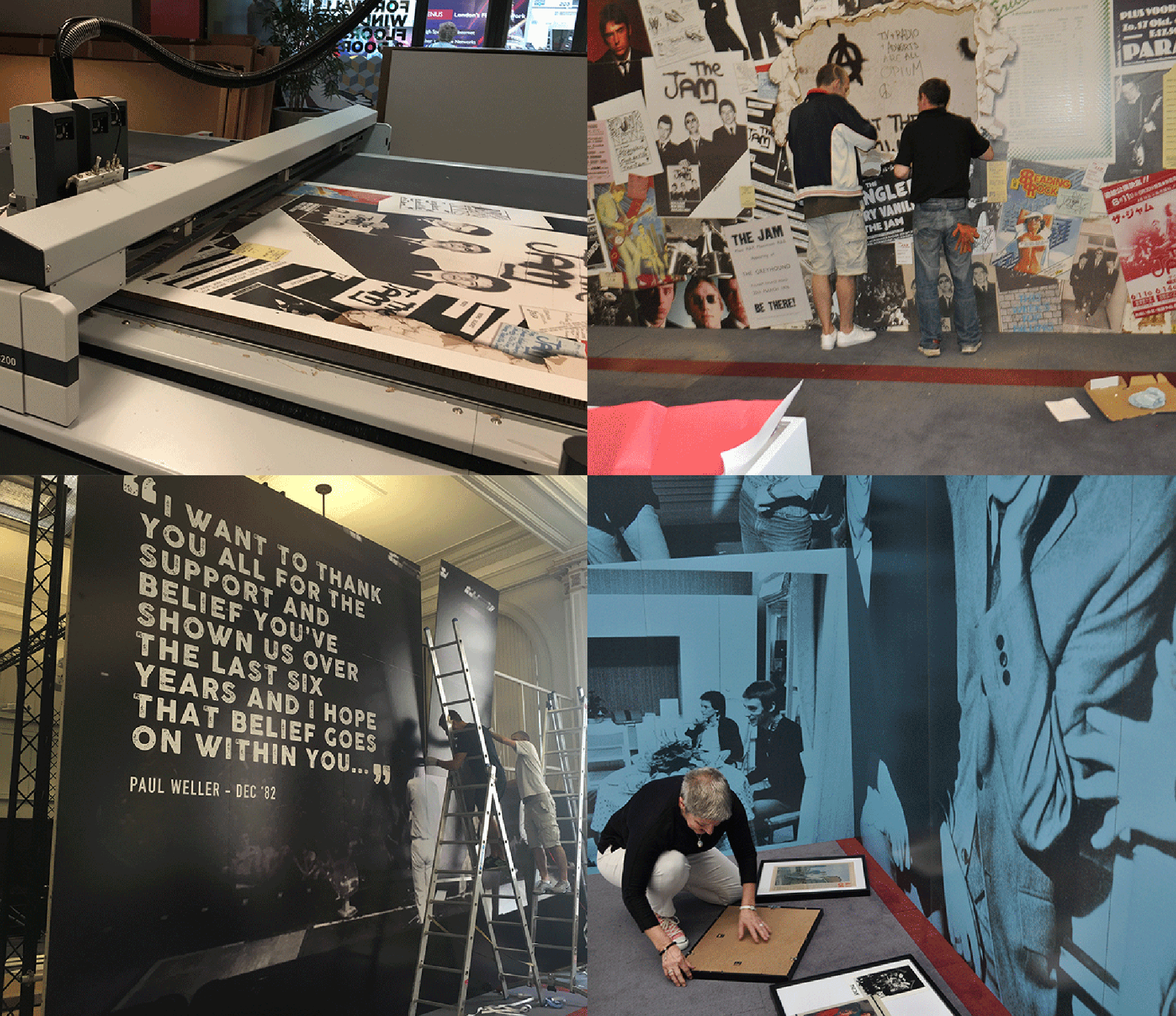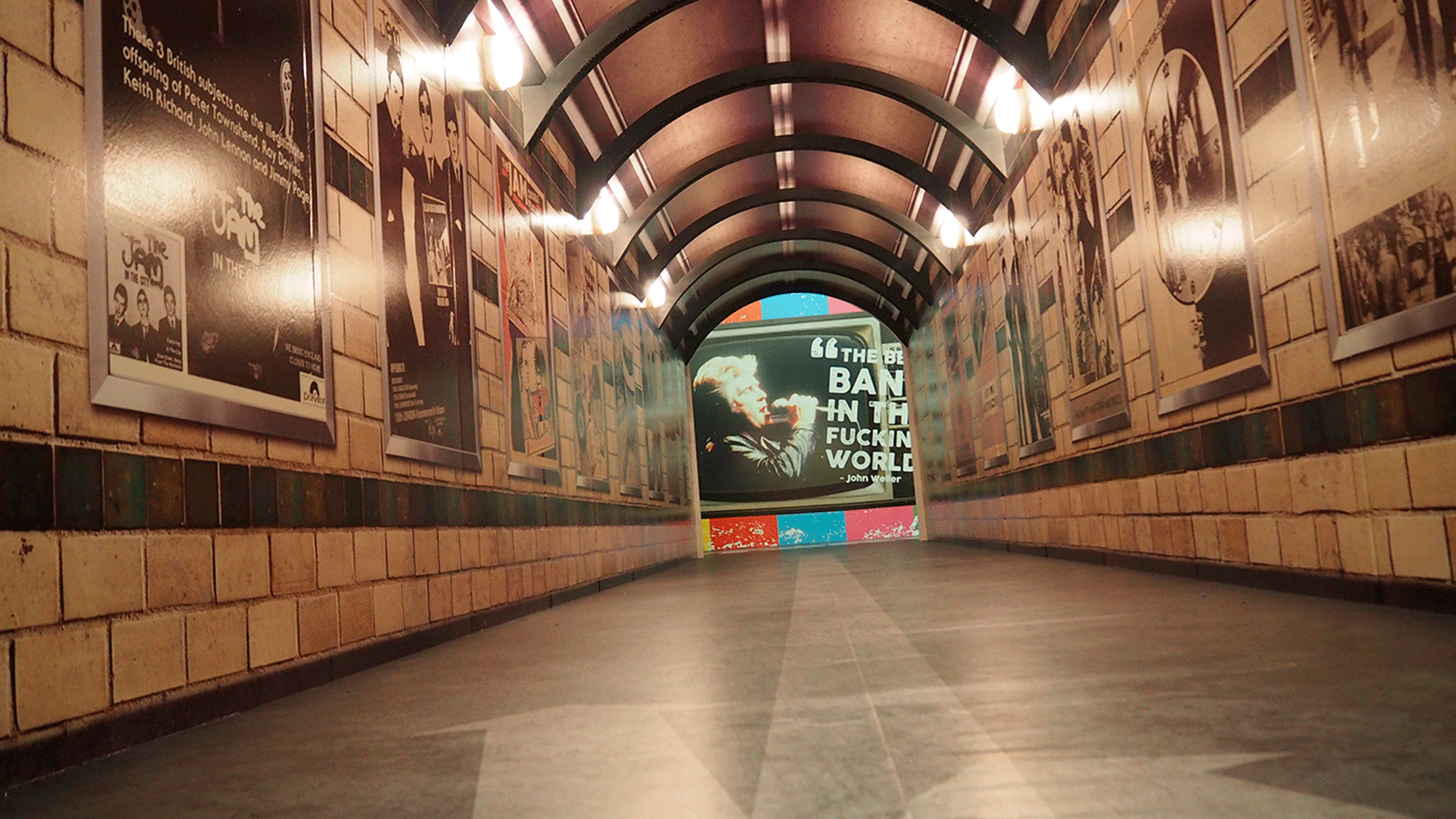 Agency: Karma Creative
Client: Nice time Inc
Role: Designer

A huge exhibition celebrating the impact and influence of punk band The Jam. Curated by Nice time Inc and designed by Karma creative I was involved in planning and designing large format printed wall graphics, merchandise and the programme. The walls stood 4 metres tall and included a London underground tube tunnel the attendees walked under to enter. The exhibition spanned a large portion of the Cunard building in Liverpool and was a massive success.