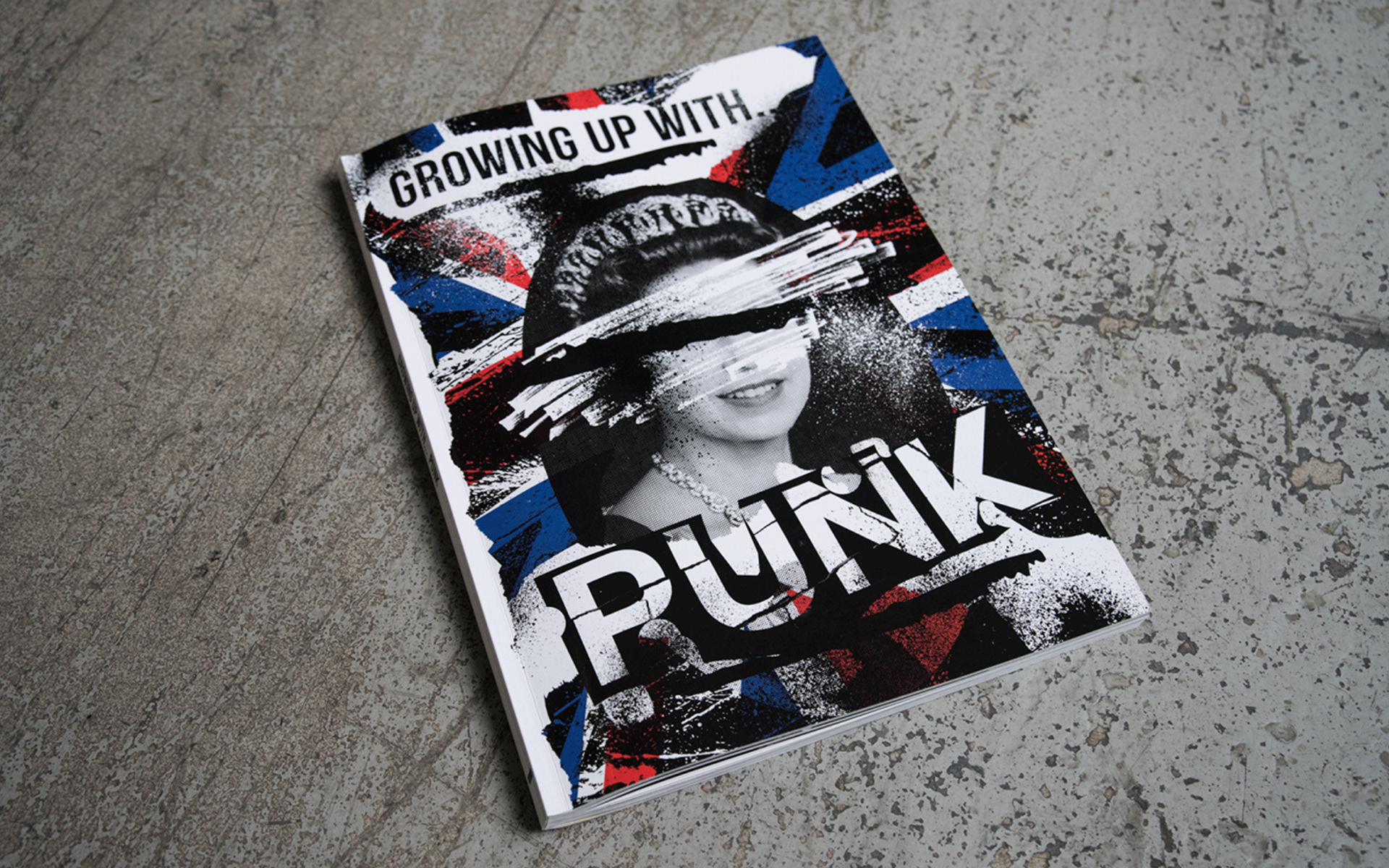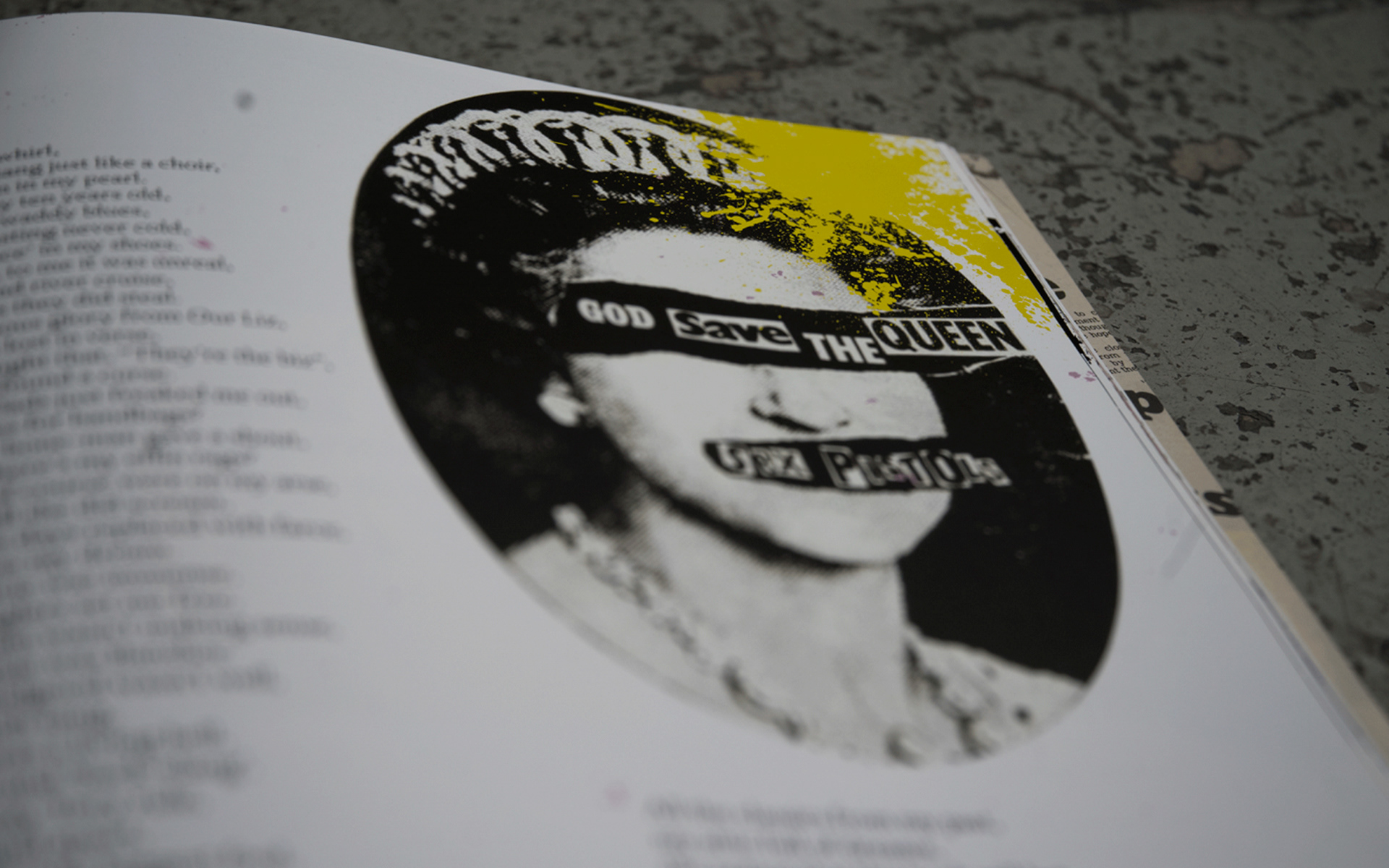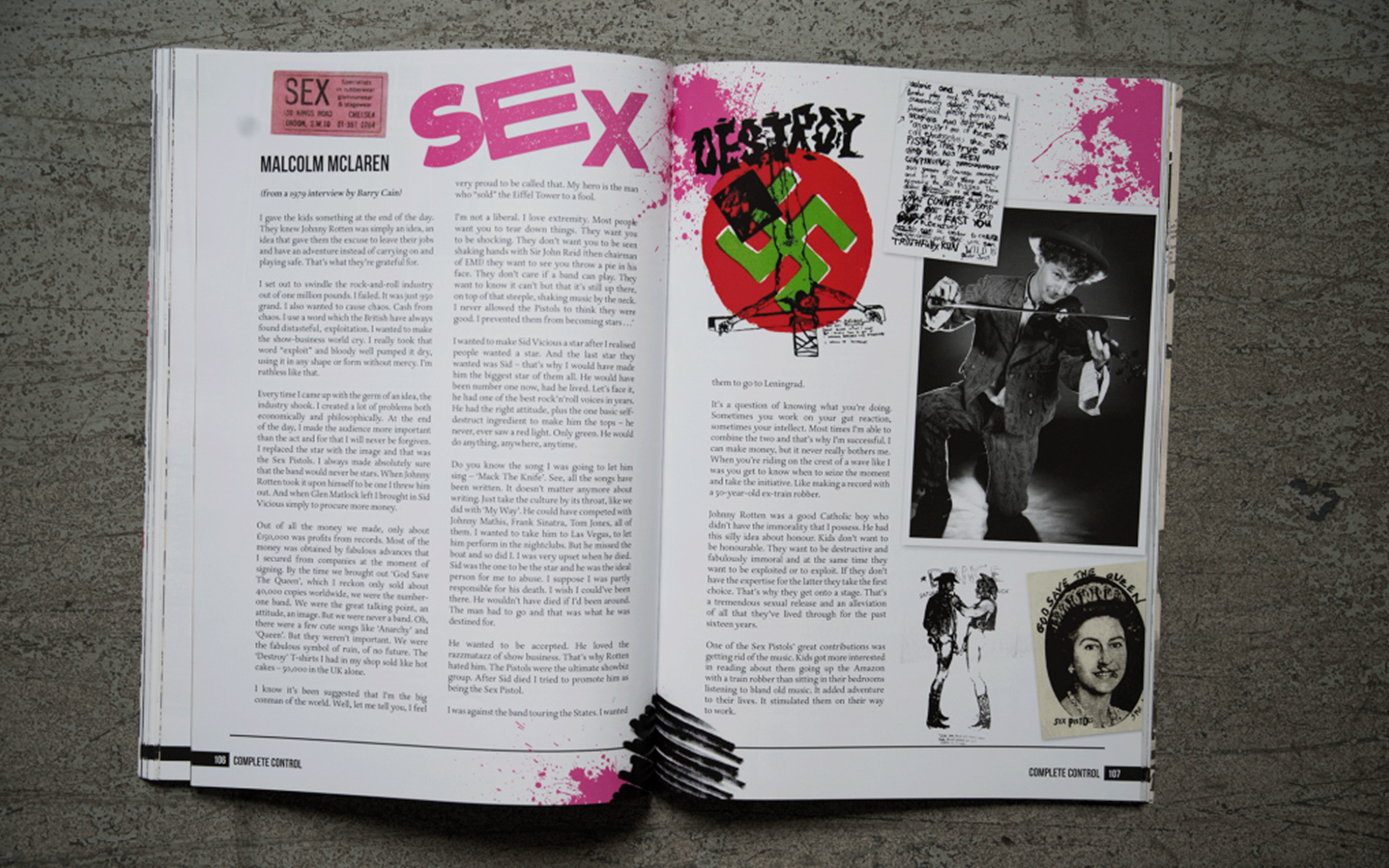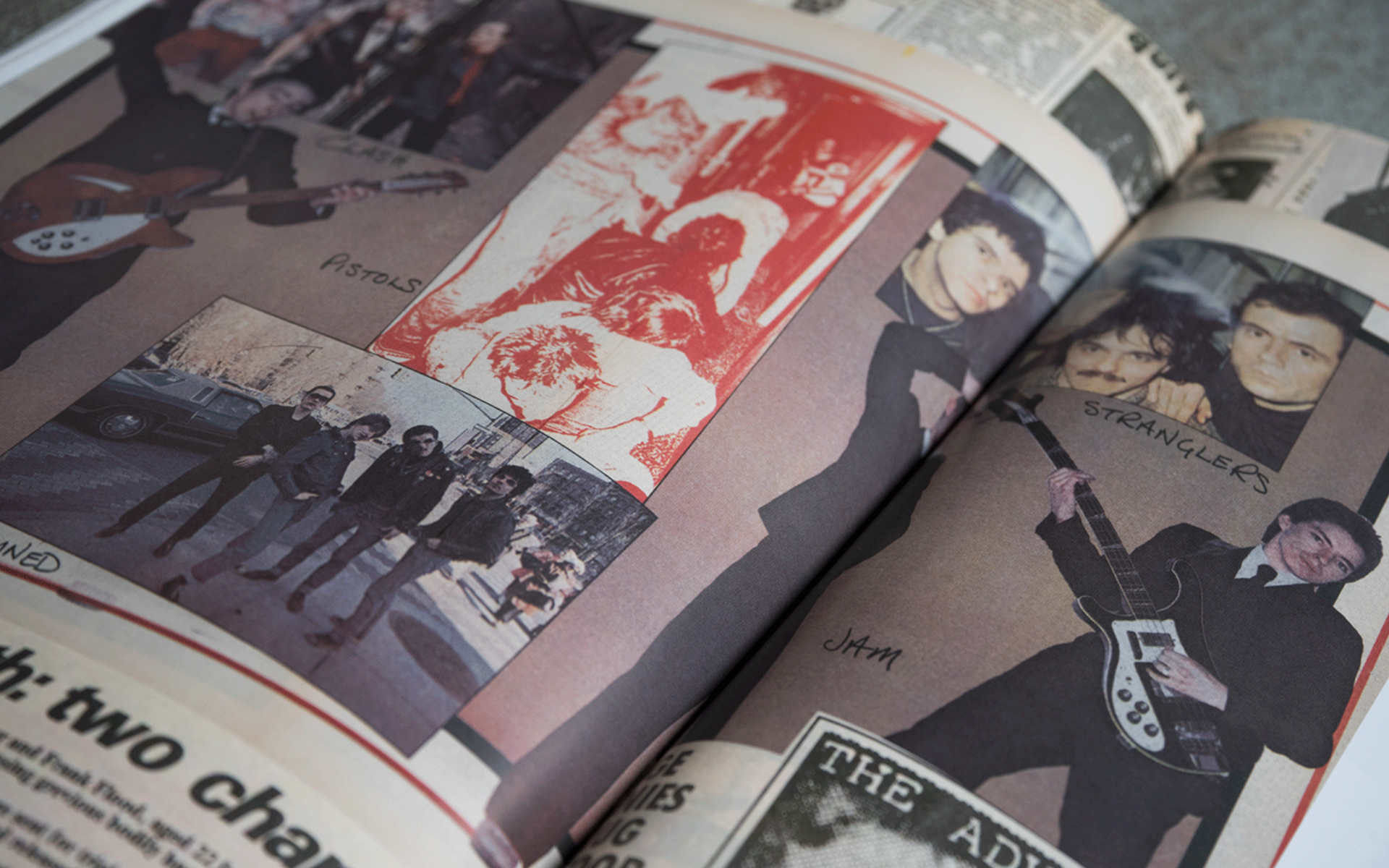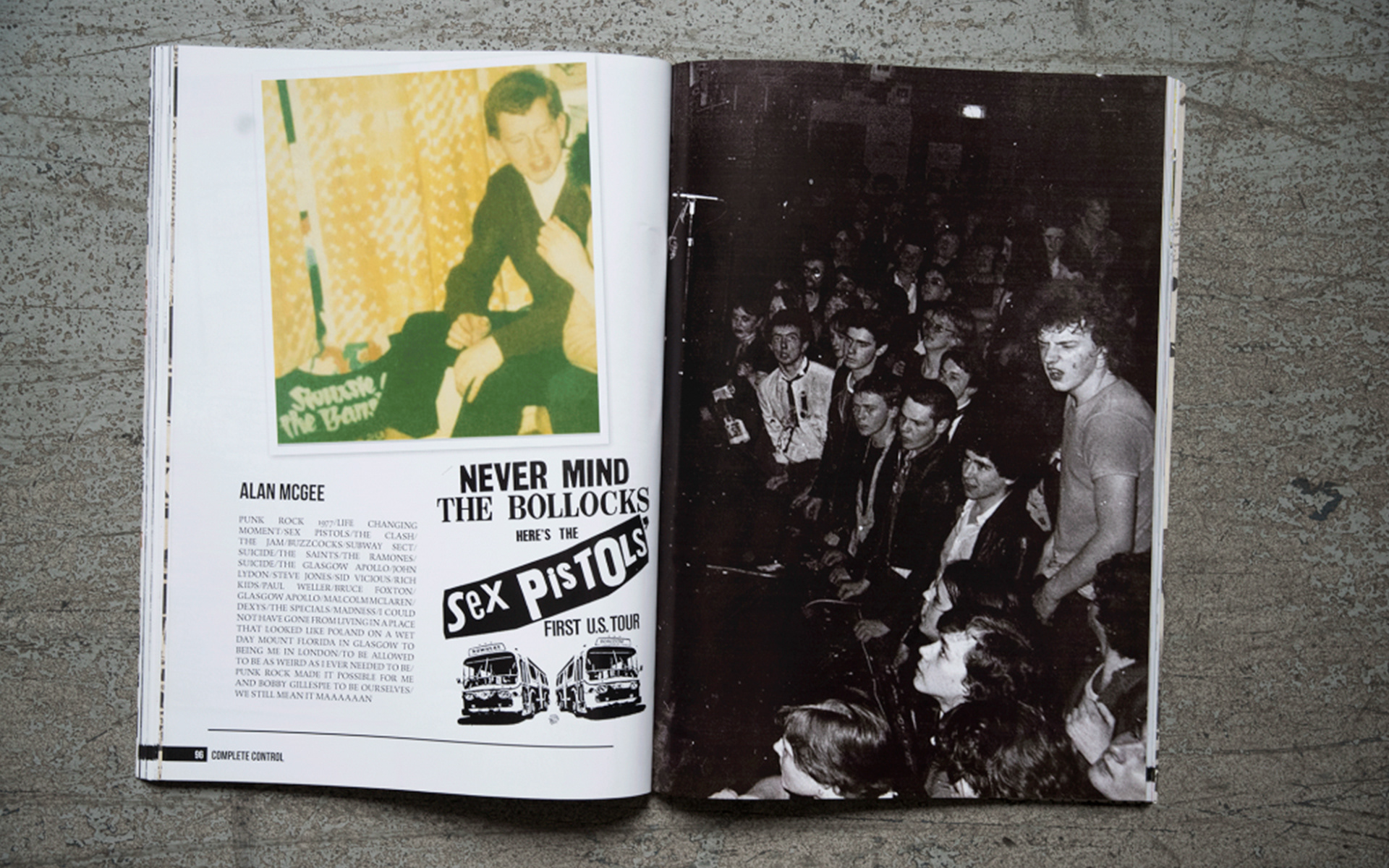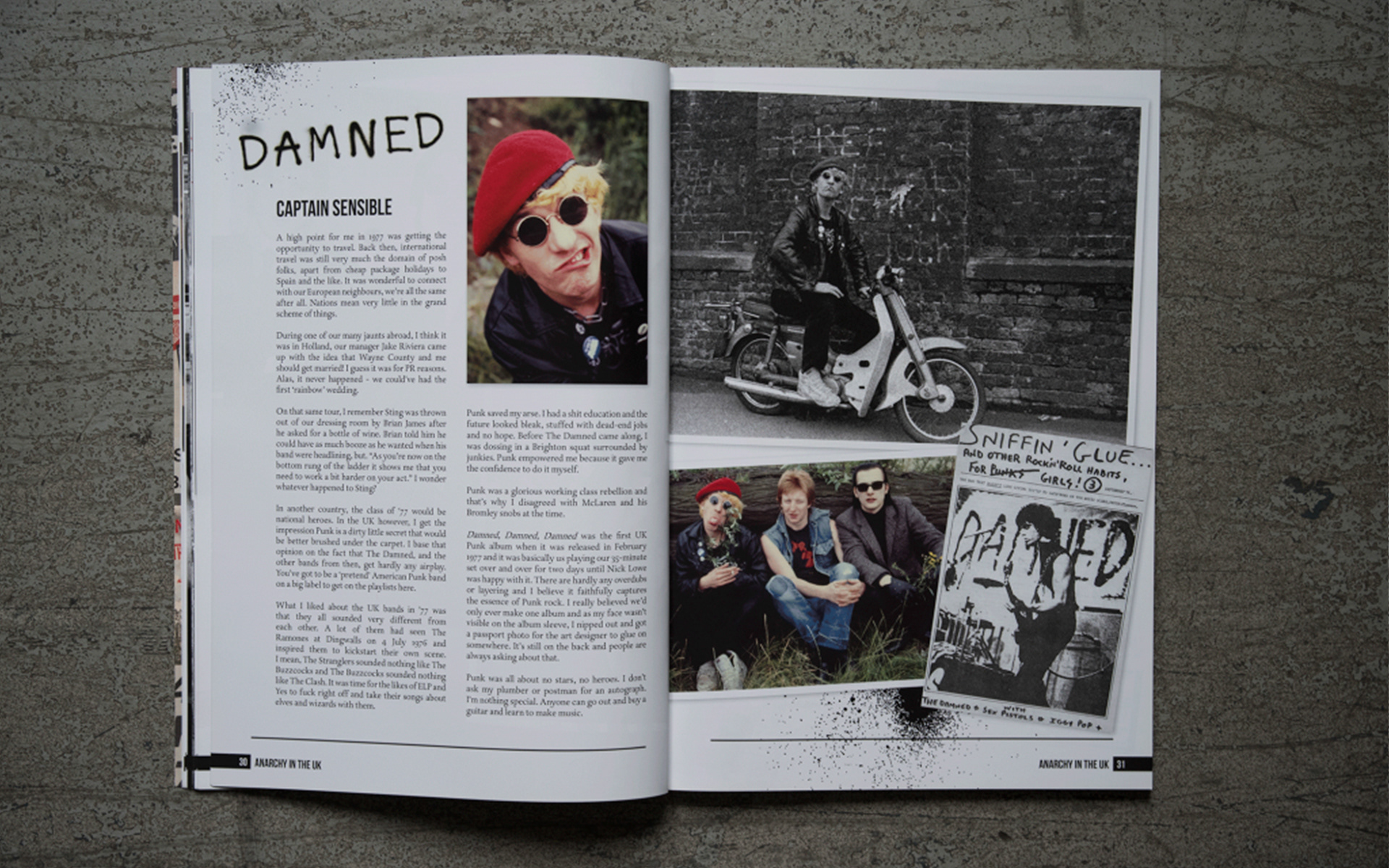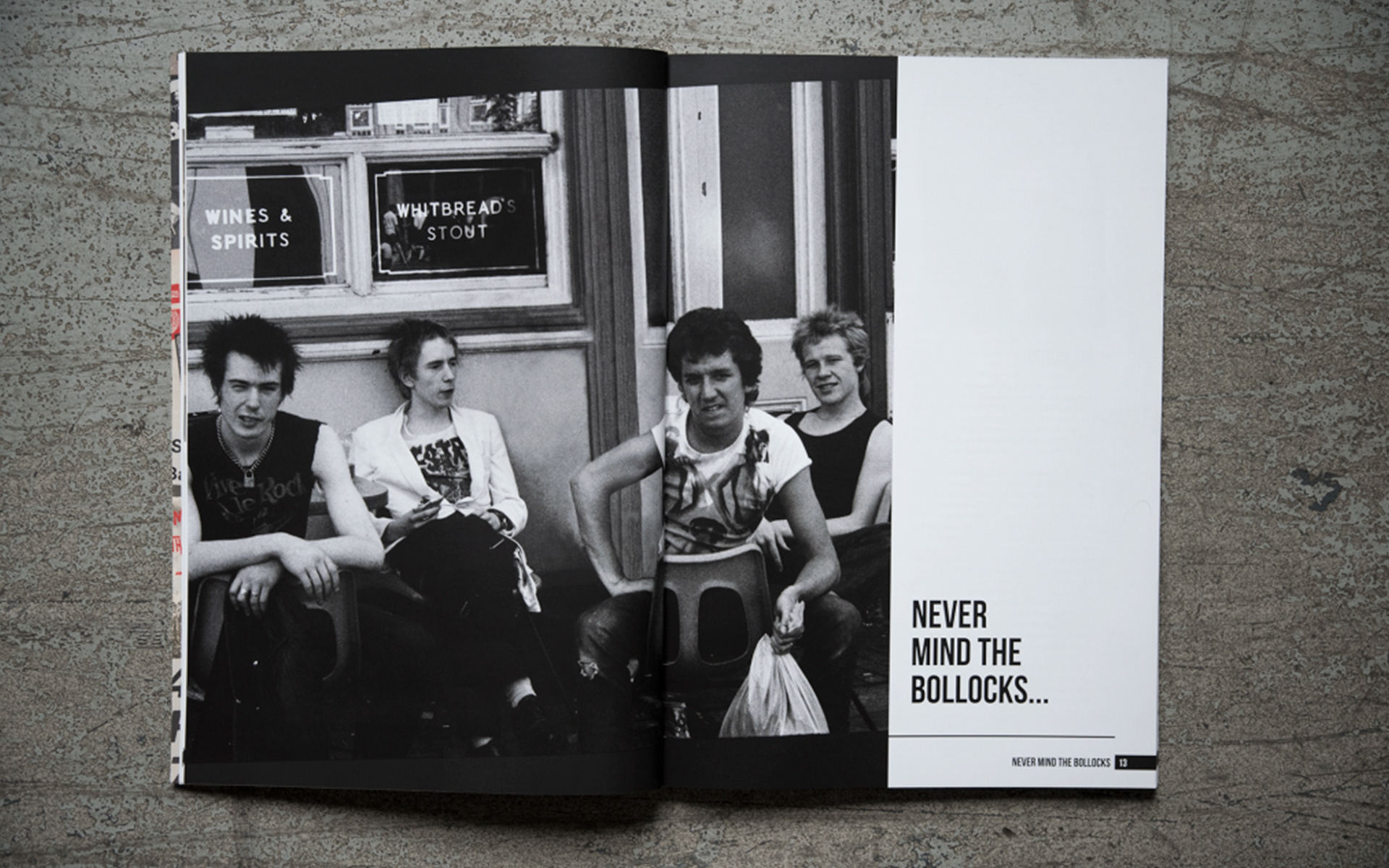 Agency: Karma Creative
Client: Nice time Inc
Role: Designer
Karma creative were commissioned by Nice Time Inc to design and print a book based around the punk movement in 1977. The book included interviews from many of the key figures from that scene and a huge collection of news paper clippings, photographs and flyers from the era to fill the pages. I was tasked with designing most of the layouts of the book, working closely with the client to ensure their vision was realised. The front cover was designed with obvious punk imagery in mind but trying to give it a slightly different twist.